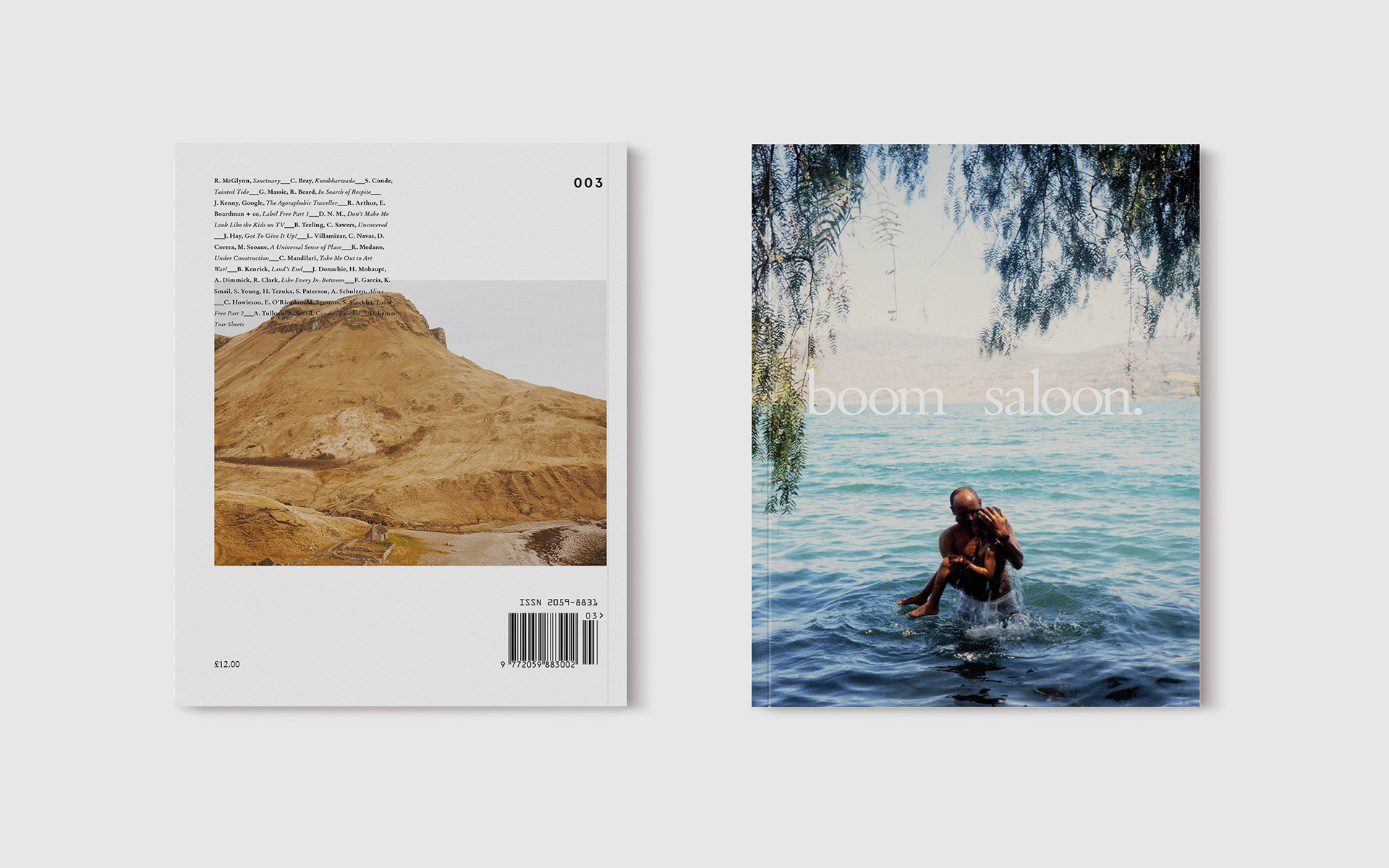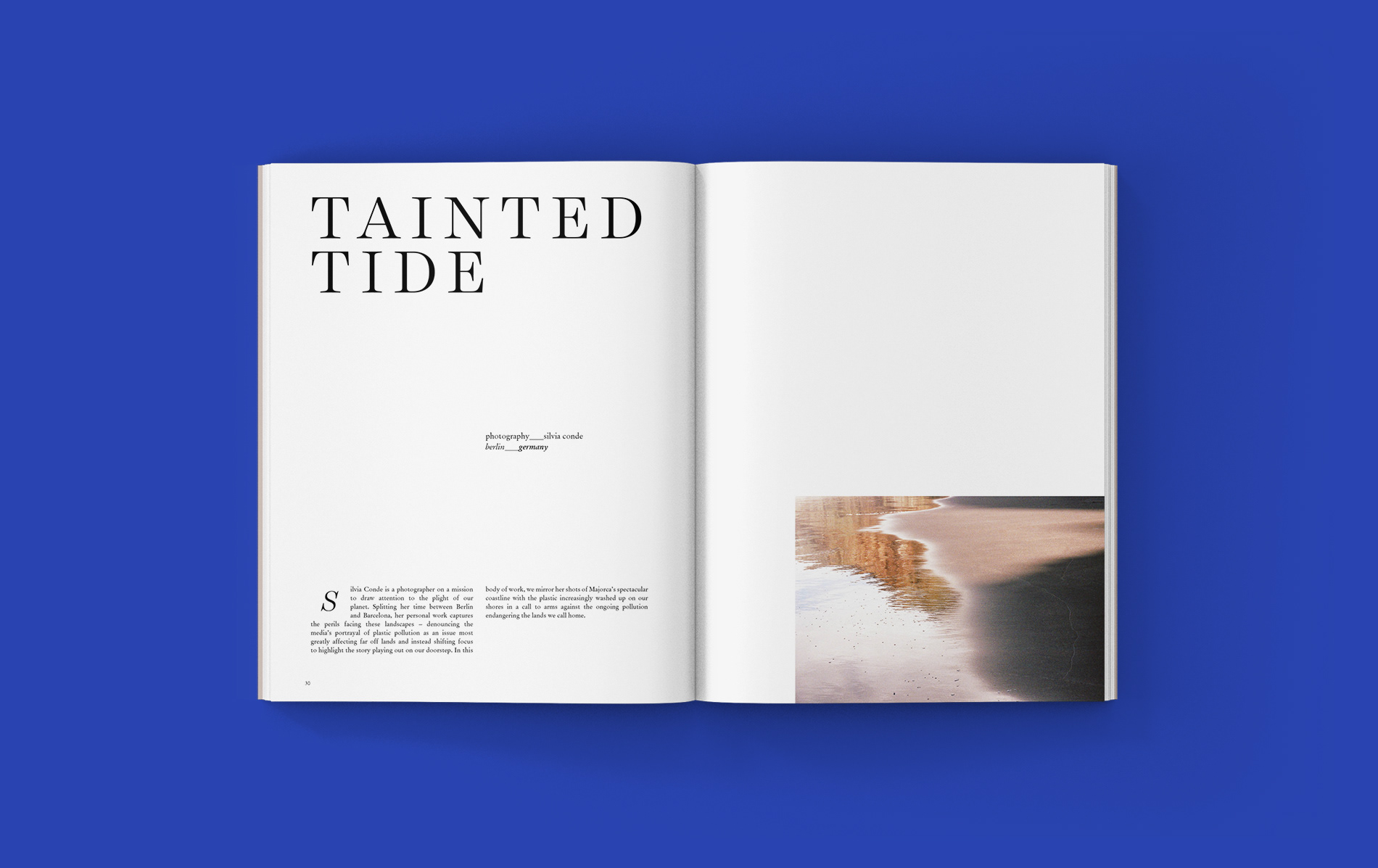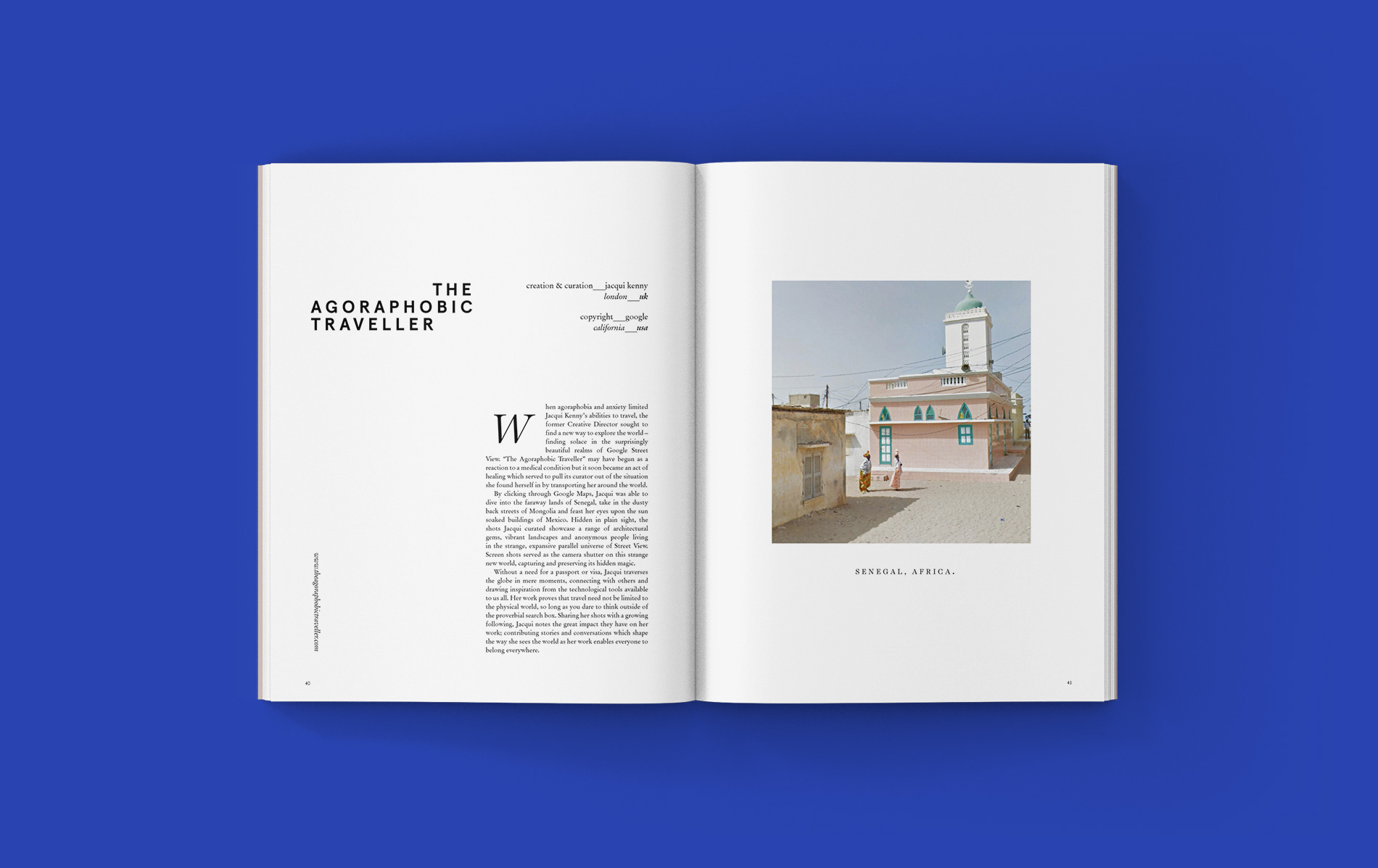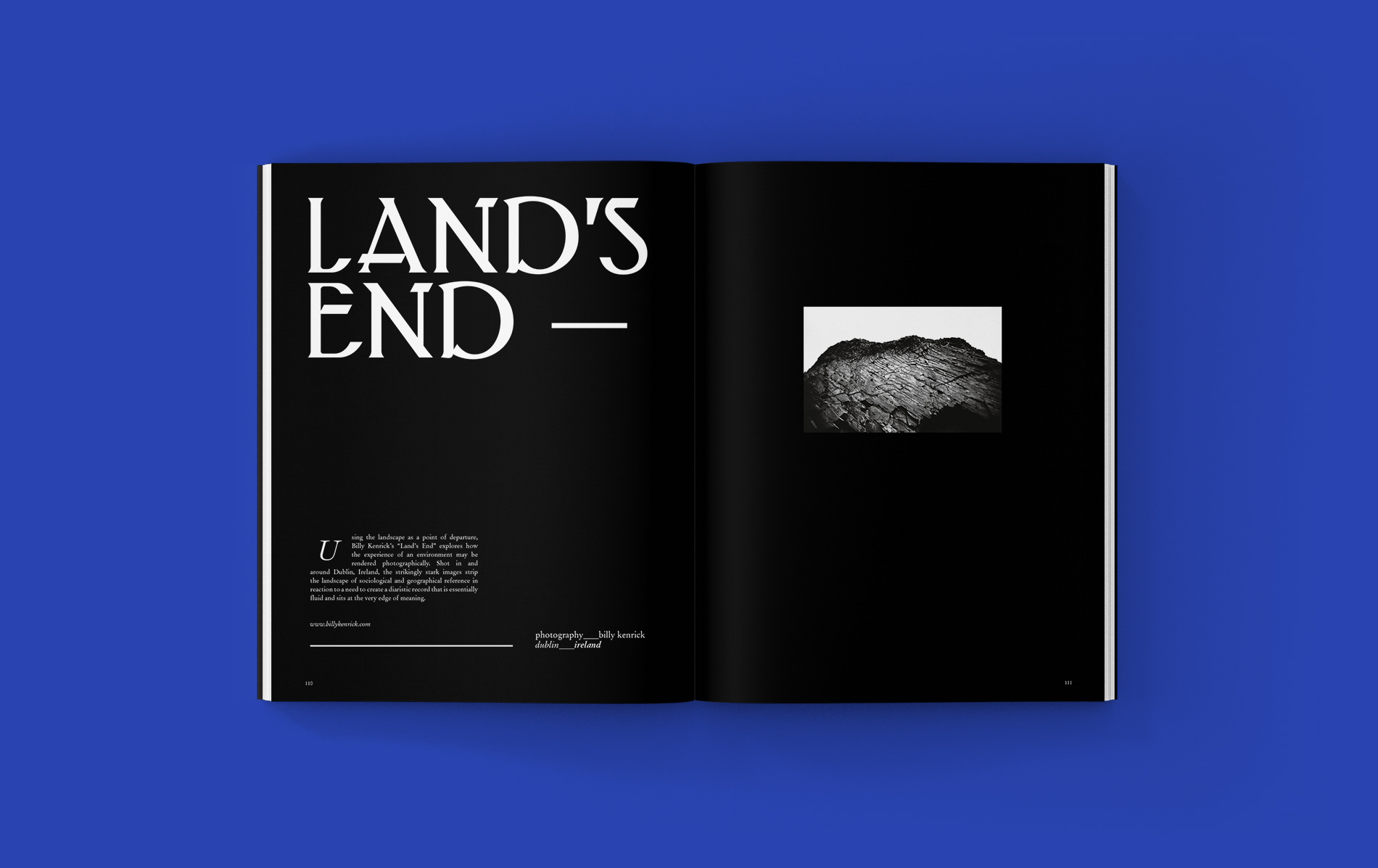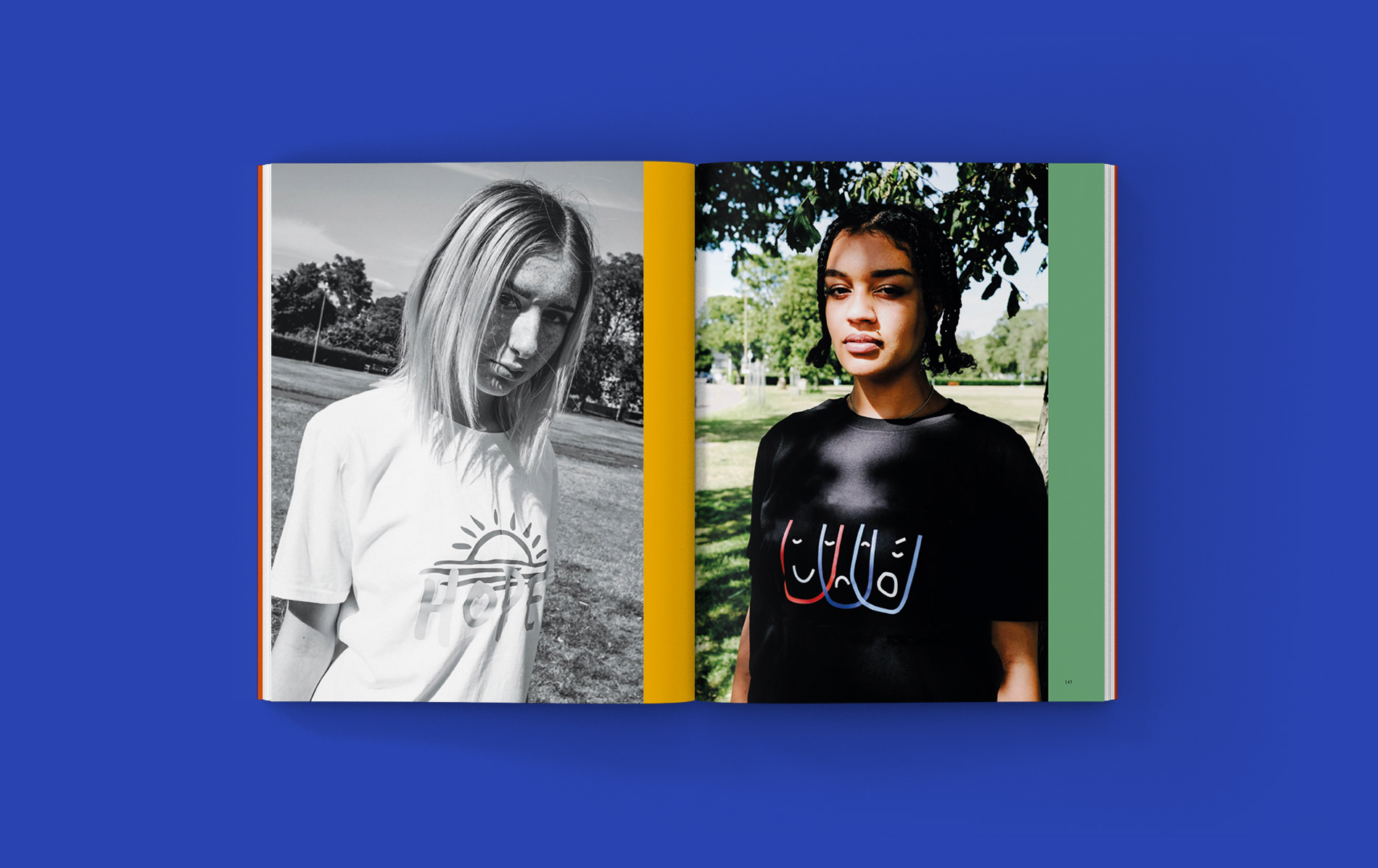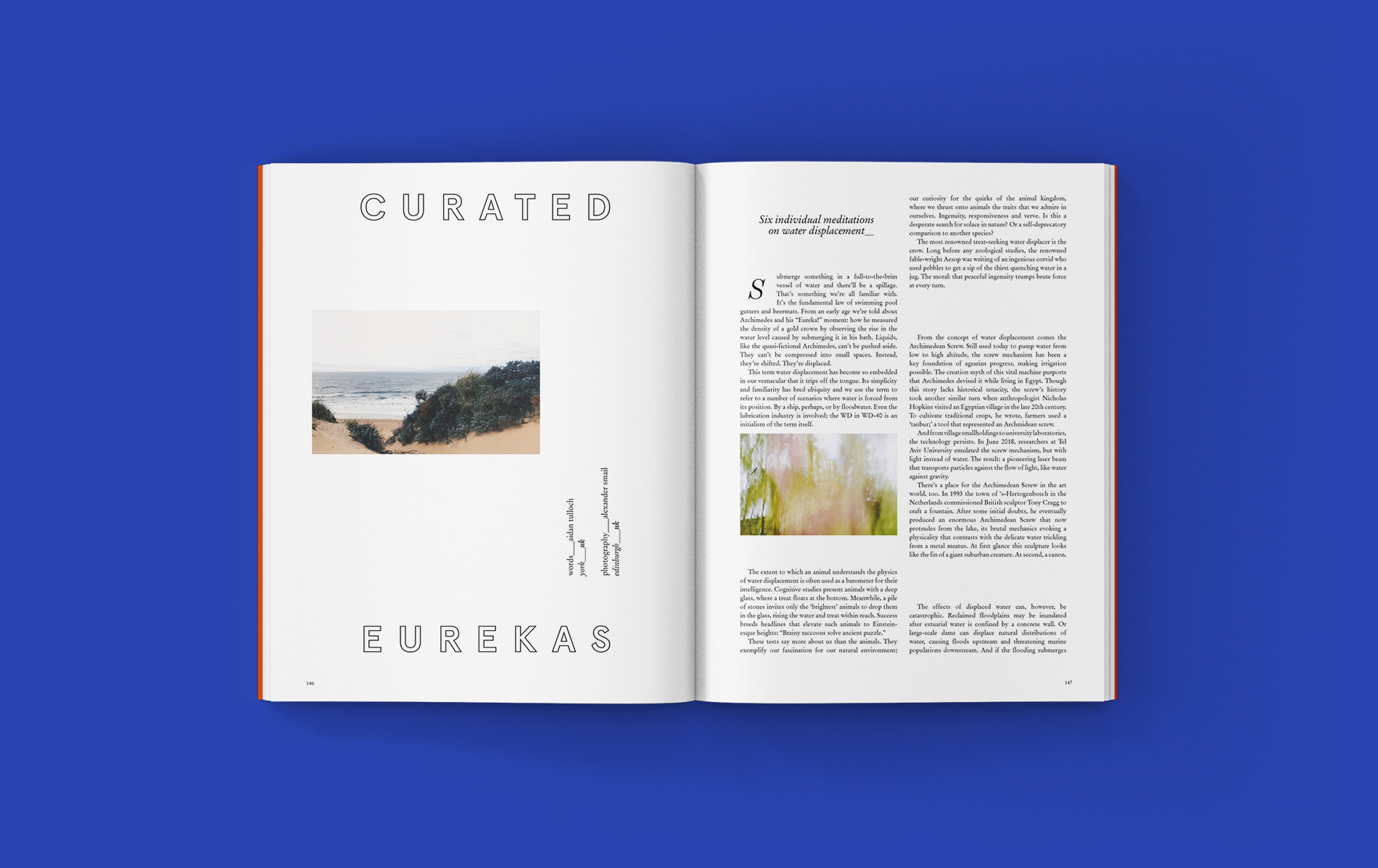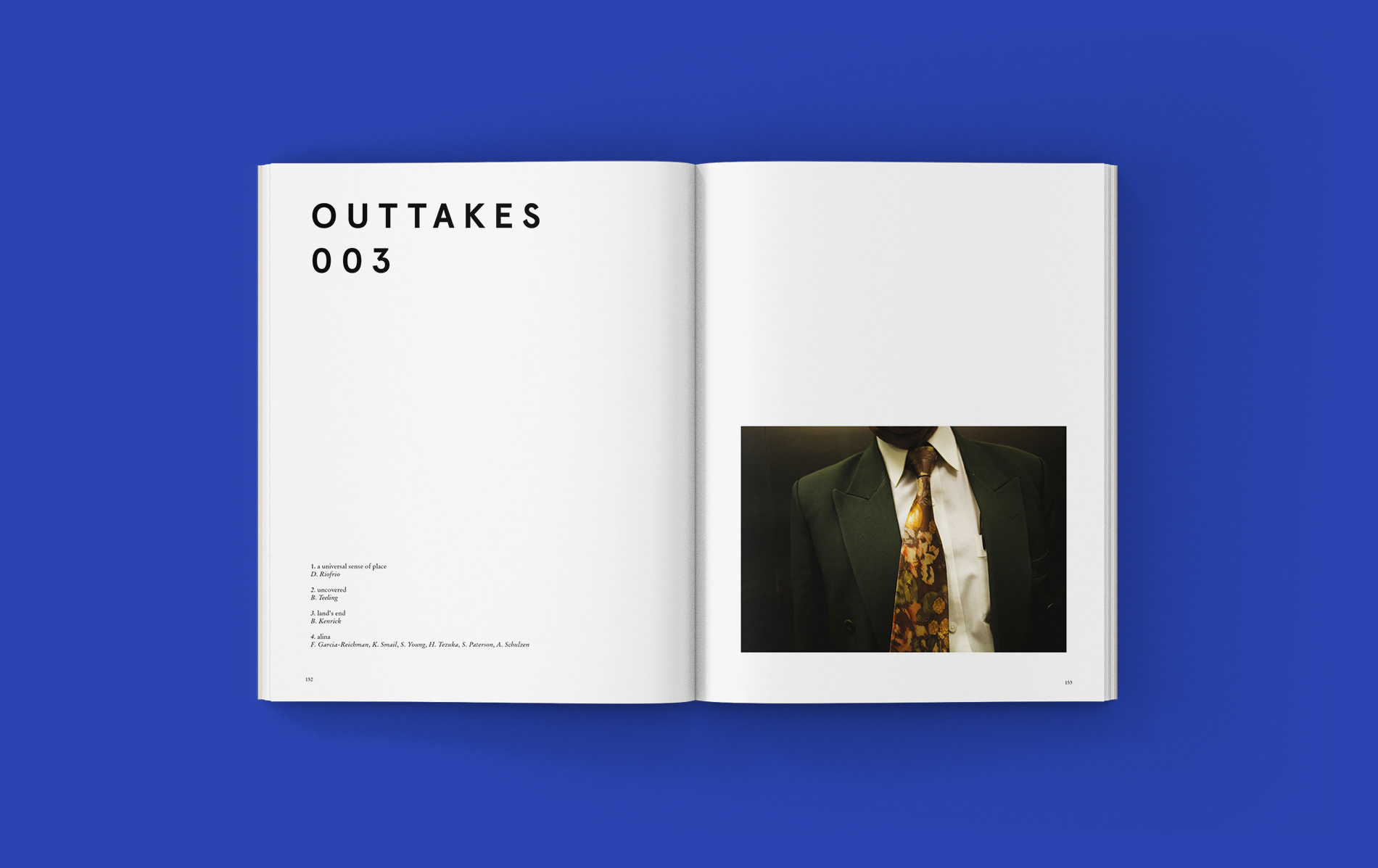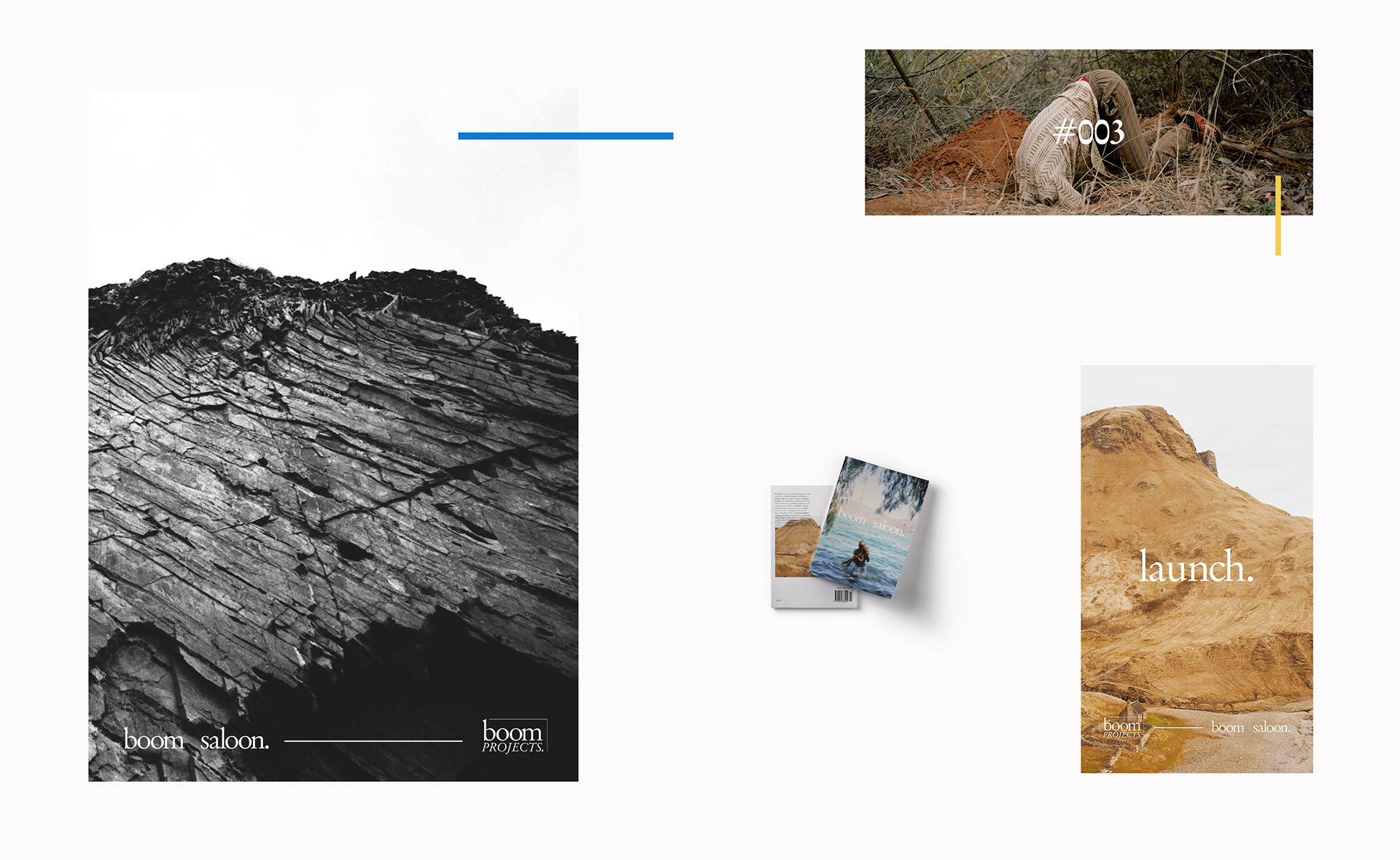 Boom Saloon 003 

(Theme: Displacement

)
Editorial Design, Curation
boom saloon is a print publication which highlights the importance of the arts and creative industries whilst working to democratise creativity for good. We showcase the work of a range of creatives, from students and those who have never been published before right up to the industry experts and leaders. 
boom is a triple stranded business which comprises of
boom saloon

,

boom projects

and

the boom room

. The second strand, boom projects, is an ongoing series of community led projects which use creativity to inspire and empower.
Our opening feature in issue 3, 'Sanctuary,' was shot by Edinburgh based photographer Ruairidh McGlynn and gives a quietly powerful insight into Scotland's mountain bothy culture. From here we're transported around the world, by way of Google Street View, in 'The Agoraphobic Traveller' by Jacqui Kenny and Google, offering a unique new way of viewing the world. In 'Don't Make Me Look Like the Kids on TV,' Virginia Beach based Dawit N. M. challenges the Western world's ways of viewing others in a retrospective of his childhood in Ethiopia; a theme further explored by Brian Teeling and Claire Sawers in 'Uncovered,' which provides a snapshot of Ireland's LGBT+ community and the real people behind the stereotypes. Artwork by Emery Boardman and photography by Connor Howieson supports the story of our second boom project, 'Label Free.' And right at the back of the publication you'll find our very special feature, Tear Sheets – this time home to the work of multi disciplinary artist David Lemm. His chosen piece explores the relationship between language, identity and landscape, questioning our understanding of the place we call home and providing the perfect finale for our third issue.